---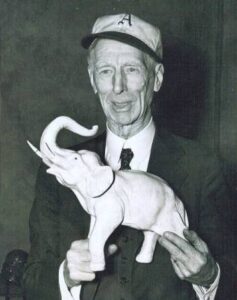 Today the Oakland Athletics sport a white elephant on their uniform. They also use the pale pachyderm in sales and marketing.
What is the link between the A's and a white elephant?
It all began because of a feud at the dawn of a new century during the inception of the American League.
John McGraw, Ban Johnson, and Connie Mack – Cooperstown men all – were at the center of the battle. What could've been a debacle is today an enduring part of baseball history.
America's National Pastime has a long and glorious history separates it from every other North American sport.
Enjoy the article that links three baseball titans to the present day.
You gotta love baseball!
Read More >